To become a Certified Watson AirLock Outfitter, please contact:
Steve Cooper 423-836-0338 • outfitter@watsonairlock.com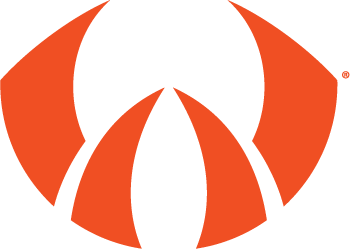 At Watson AirLock®, we believe that excellent gear will result in a better hunting experience.
With innovative design, unmatched quality and extreme durability, all of your gear will remain dry, organized and scent-free.
We make the best travel and storage solutions in the business. Trust your gear, your next hunt and your success to Watson AirLock®.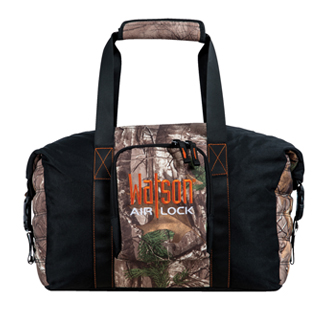 The Mini
Camo

Carrier

The Mini™ is a scaled down version of the Camo Carrier™, designed specifically for the days when you don't have much time to hunt. Think of the Mini™ as your hunting "Go Bag". Pack the Mini™ with your clothing and gear essentials. Store it in your vehicle so you are always ready.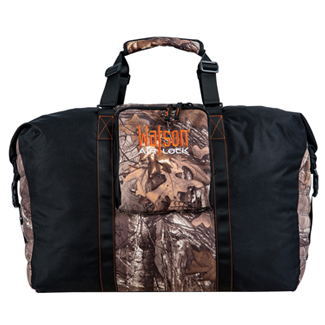 Camo

 Carrier

The Camo Carrier™ has you covered. Its THE hunting transport and storage accessory! Put all your gear in one place. Keep your clothes dry and scent free. Change comfortably in the field. Its also the perfect place to store all your gear in the off-season.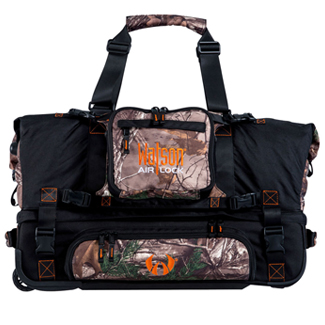 Bottomless

26

Upgraded & redesigned for 2104, the Bottmless26™ is tougher, stronger & more durable. Organize all your gear. Clothes stay dry and scent free. Boots are isolated  in the base compartment. Features a detachable field pouch and an integrated changing mat. Perfect for travel and storage.

***Premium Membership Intro Package Includes:
Bottomless26, Camo Carrier, Mini Camo Carrier  (2 each: Choice of Color/Camo)
Hats, Shirts, Stickers/Window Decals
Web link on the Official website (www.WatsonAirLock.com)
Facebook post announcement (www.facebook.com/WatsonAirLock)  67,000+ fans
3' x 4' Custom vinyl banner
***Alternate Intro Memberships Packages Available Upon Request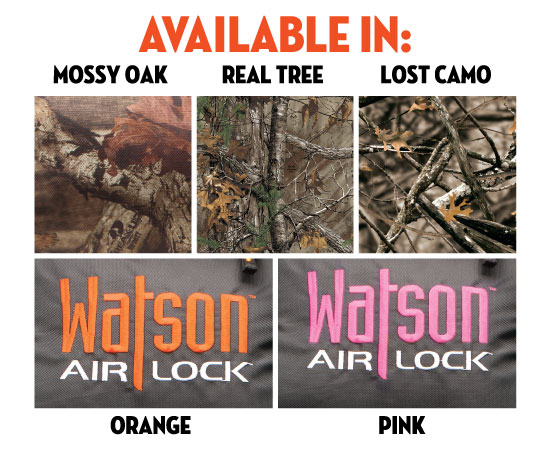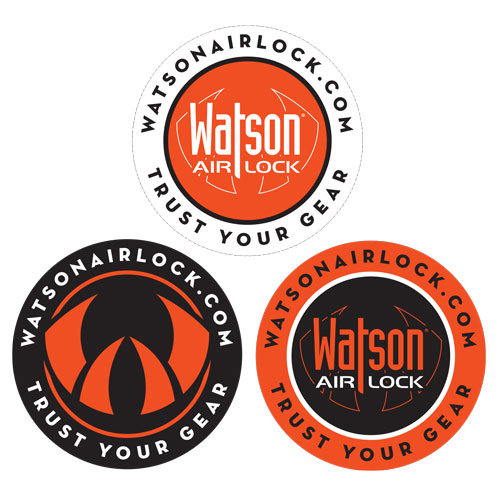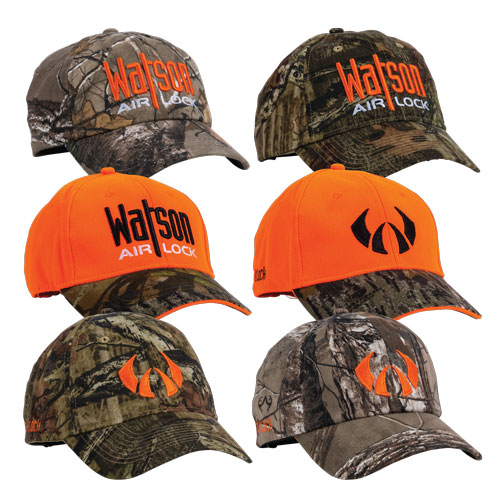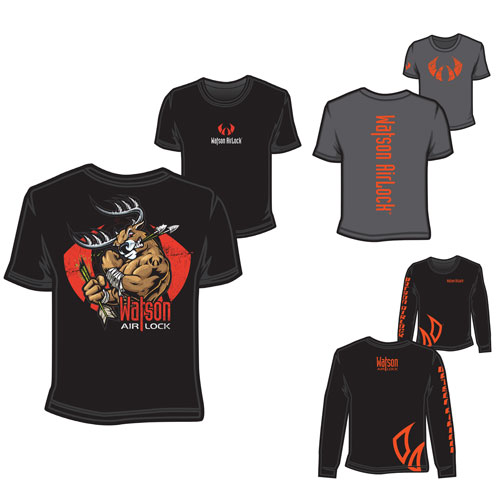 Additional Benefits:
Your staff will be provided a code for discount purchase directly from the website.
Your hunters and guests will be provided a code for discount purchase directly from the website. You will earn 10% of each purchase.
Testimonials and photos can be submitted to outfitter@watsonairlock.com for review. 
Approved text and images will be added to the Official website and reference and/or back link to your business.
Please consider adding Watson AirLock to you list of "suggested" or "required" gear for your current, future and potential clients. We thank you for your consideration and look forward to a mutually beneficial partnership.